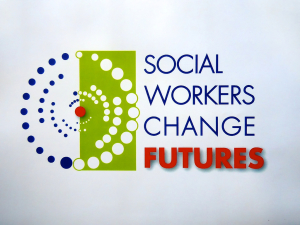 ABOUT US
School Social Work is a specialty area of the social work profession that connects home, school and community. School Social Work uses a holistic approach focusing on the student's environment and resiliency, as well as providing supports for students and families to promote school success.
Benefits of Joining the VA SSW
SPOTLIGHT… A TRIBUTE TO A VT
Pat Montenegro has 41 years of educational experience, and the last 19 of those have been as a Visiting Teacher. Pat obtained his Bachelor's degree in Education from Cumberland College in Williamsburg, Virginia and a Master's degree in Education from Virginia Commonwealth University (VCU) in Richmond, Virginia.
Pat's career spans as an English teacher and basketball coach at the Vocational School with Hampton City Schools; a Unit Supervisor for the Virginia Home for Boys in Richmond, Virginia; an Assistant Principal at Rustburg High School and then to his current as a Visiting Teacher with Campbell County schools.
Currently, Pat represents the Central region of the Virginia Association of School Social Workers as a co-chair as well as the State Association's parliamentarian. He has also held positions as secretary and treasurer of the Central region.
In his free time, Pat has enjoyed being Sunday school teacher and Youth leader at his church.
When asked what he enjoys about his job, he stated: "it's not the pay, but helping a family or student overcome a difficult time or challenge to become successful."
In October, the Virginia Association's State Conference was held in Staunton, Virginia. The theme was:" Strengthening Our Practice, Strengthening Ourselves". There were informative topics and speakers that were relevant and instrumental to our daily practice.
Some of the presentation highlight were: McKinney-Vento in ESSA: Educating Children Experiencing Homelessness, by Patricia A. Popp, PhD- State Coordinator for Hope VA; Vineland-3 Updates, by Vineland author and Pearson representative Celine Sauler, PhD and Mental Health First Aide by the Virginia Association's very own president Susan Daly, MSW.
The Association also held its second annual donation drive to a local organization in the host area and this year's recipient was the Valley Mission Shelter. Thank you to those conference attendees who donated toiletry items and canned goods to assist the local residents in need.
During the State conference's business meeting and awards luncheon, there was a vote to change the association's name from Virginia Association of Visiting Teachers/School Social Workers to Virginia Association of School Social Workers. The constitutional change became effective November 2016 and the new website is: www.vassw.org. After heart-felt conversation and dialogue, it was strongly emphasized that the name change is not to discredit visiting teachers nor to diminish their contribution to the field of social work, but rather an opportunity to move the profession forward and be on-par with the visibility of other helping professions. Additionally, the state of Virginia no longer issues Visiting Teacher endorsements, the national shift is moving towards a School Social Work license and there are less than 25 practicing visiting teachers left in the state.