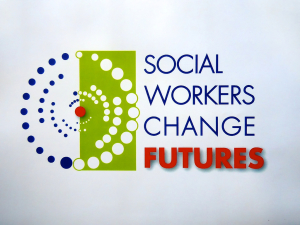 ABOUT US
School Social Work is a specialty area of the social work profession that connects home, school and community. School Social Work uses a holistic approach focusing on the student's environment and resiliency, as well as providing supports for students and families to promote school success.
Benefits of Joining the VA SSW
SCHOOL SOCIAL WORK SURVEY
Attention School Social Workers:
My name is Dr. Matthew Cuellar and I am an assistant professor in the Wurzweiler School of Social Work at Yeshiva University. I am writing to ask you for your help with a research study I am conducting with my colleague, Dr. Susan Elswick, assistant professor in the Department of Social Work at University of Memphis. For our study, we are asking school social workers across the United States to complete a ten-fifteen minute, anonymous survey on school social work practice, leadership and school safety.
We would like to ask for your assistance in this study. Please see below for the description of the survey and embedded link that has been distributed to other state and
national associations of school social work.
You are invited to complete a 10 minute survey on school safety and school social work practice in the United States. This survey will help us develop a better understanding of schools in which today's school social workers practice. Please note that your involvement in this study is completely voluntary and all information you provide will remain strictly anonymous. For your participation in this study, we invite you to provide your email address at the end of the survey to be entered into a drawing to win one of five $50 Amazon gift cards.
Best,
Matthew J. Cuellar, PhD, MSW
Assistant Professor and Assistant Director of PhD Program
matthew.cuellar@yu.edu
Belfer Hall #926
Wurzweiler School of Social Work
Yeshiva University
2495 Amsterdam Ave.
New York, NY 10033
(212) 960 – 0827
Faculty Directory